Baker Tilly A&C becomes a partner of Baker Tilly Capital (USA) in providing EB-5 USA investment consultancy in VietNam
On 14 June 2017, A&C Auditing and Consulting Co., Ltd. (Baker Tilly A&C) signed an agreement with the Baker Tilly Capital in the US to provide consultancy and support on finance demonstration to potential investors who want to join the EB-5 Immigrant Investor Visa Program.
Through EB-5 ("Employment Base Fifth") program, the applicants can easily obtain the US Green Card in form of investment. Launched from 1990, the program has helped to solve the high unemployment or underdevelopment of many localities in the USA. In 2003, the US government allowed projects in the Regional Centers to attract investment from many countries, including Vietnam.
To meet the need for better living, working and education environment for their children and family, Vietnamese investors are increasingly interested in the EB-5 program. 2016 statistics showed that Vietnam ranks second in EB-5 investors with 334 visas issued by 30 September 2016. This is the second year Vietnam retains at the second position, just behind China.
Taking this chance with its understanding of Vietnamese market, Baker Tilly A&C has partnered with Baker Tilly Capital (USA) to develop this potential consulting service. On 14 June 2017, Tom Holter, Vice President of EB-5 service line of Baker Tilly Capital, visited and completed the Agreement on EB-5 investment development with Baker Tilly A&C. Accordingly, Baker Tilly A&C will seek for, refer and consult investors about EB-5 investment projects, clearing up the investor's questions about the filing process and providing assistance in proving legality of the investment source.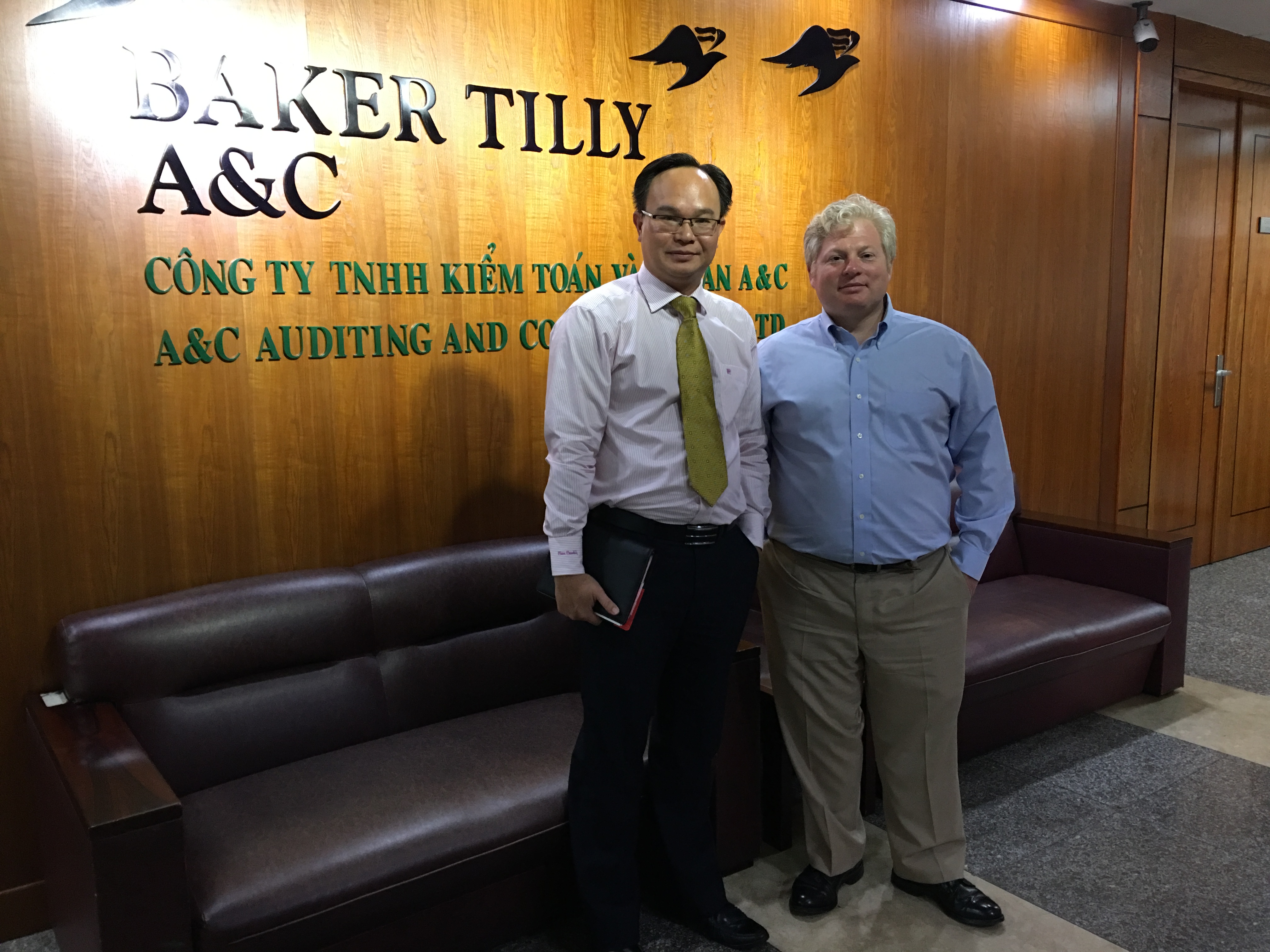 Mr. Nguyen Ngoc Thanh – Partner of Baker Tilly A&C took a photo with Mr. Tom Holter - Vice President of EB-5 service line of Baker Tilly Capital
This is not only the recognition for international cooperation between Baker Tilly A&C and members of Baker Tilly International, but also an opportunity to develop Baker Tilly A&C's new service.