Joint efforts of A&C's Youth Union and Tan Binh district's Youth Union on "Pink holiday"
"Pink holiday" is a campaign in series of summer volunteered activities of the national youth. This year, with the enthusiastic participation of the Enterprises' youths in Tan Binh District, on 15 August 2015, Tan Binh's Youth Union launched the "Pink holiday" program at Thuan Binh Commune, Thanh Hoa District, Long An Province.
Despite of busy working schedule, the Youth Union of A&C Auditing and Consulting Co., Ltd. (A&C) has actively participated in this meaningful campaign with their own enthusiasm.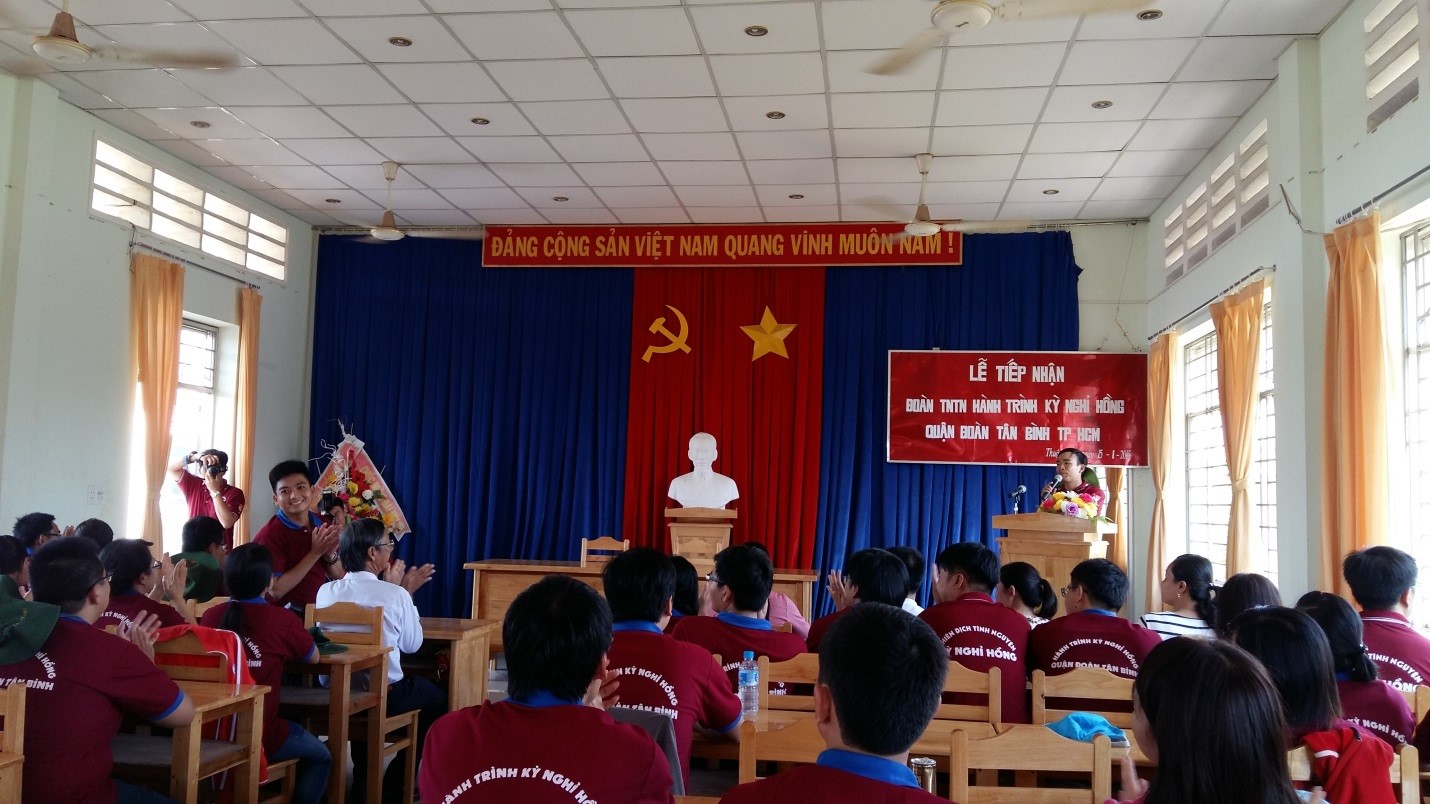 Receipt Ceremony in Thuan Binh Commune, Thanh Hoa District, Long An Province
In the early of 15 August 2015, together with nearly 100 volunteers from other Enterprises and organizations in Tan Binh District, A&C's volunteers traveled to Long An Province where they together visited and given presents to 20 underprivileged families of Thuan Binh. Then, they also contributed to cleared over 1km of road, given 1.060 kg of rice to underprivileged residents, provided health examination and medicine for free to people here, and organized folk games for children.
A&C's volunteers who are always the leaders in program for children took the role of playing with children in folk games, and they have attracted the children here much.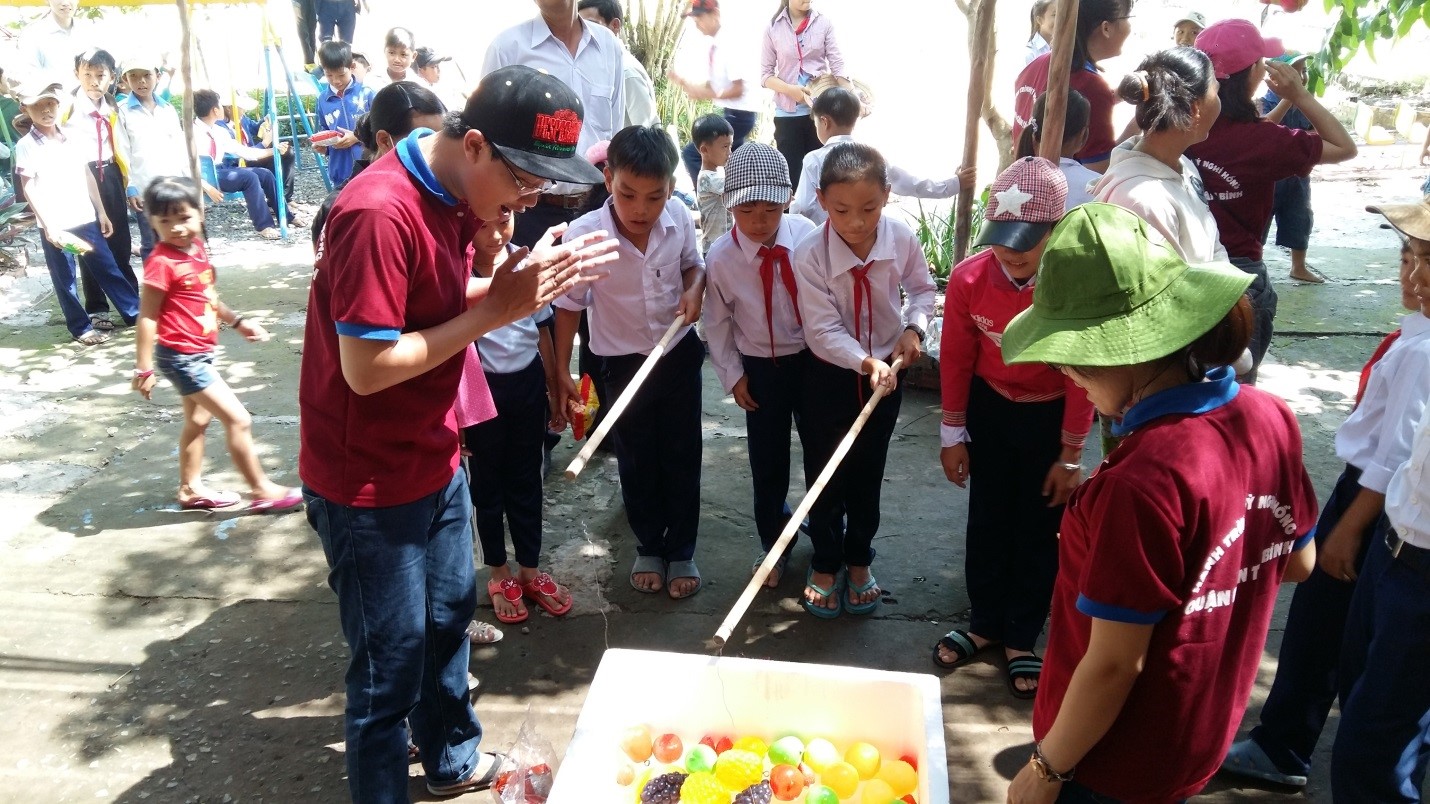 A&C's Youth Union members are introducing the game "Fruit fishing"
Stall of "Mandarin Square Capturing"
"Pink holiday" 2015 successfully held with enthusiastic participation of local people . Under this program, 10 presents were given to children having good result in study. The program also included the exhilarating performances by the volunteers and children here. A&C's volunteers brought up with the song called "Em di qua cau cay" and received great applause from the audiences .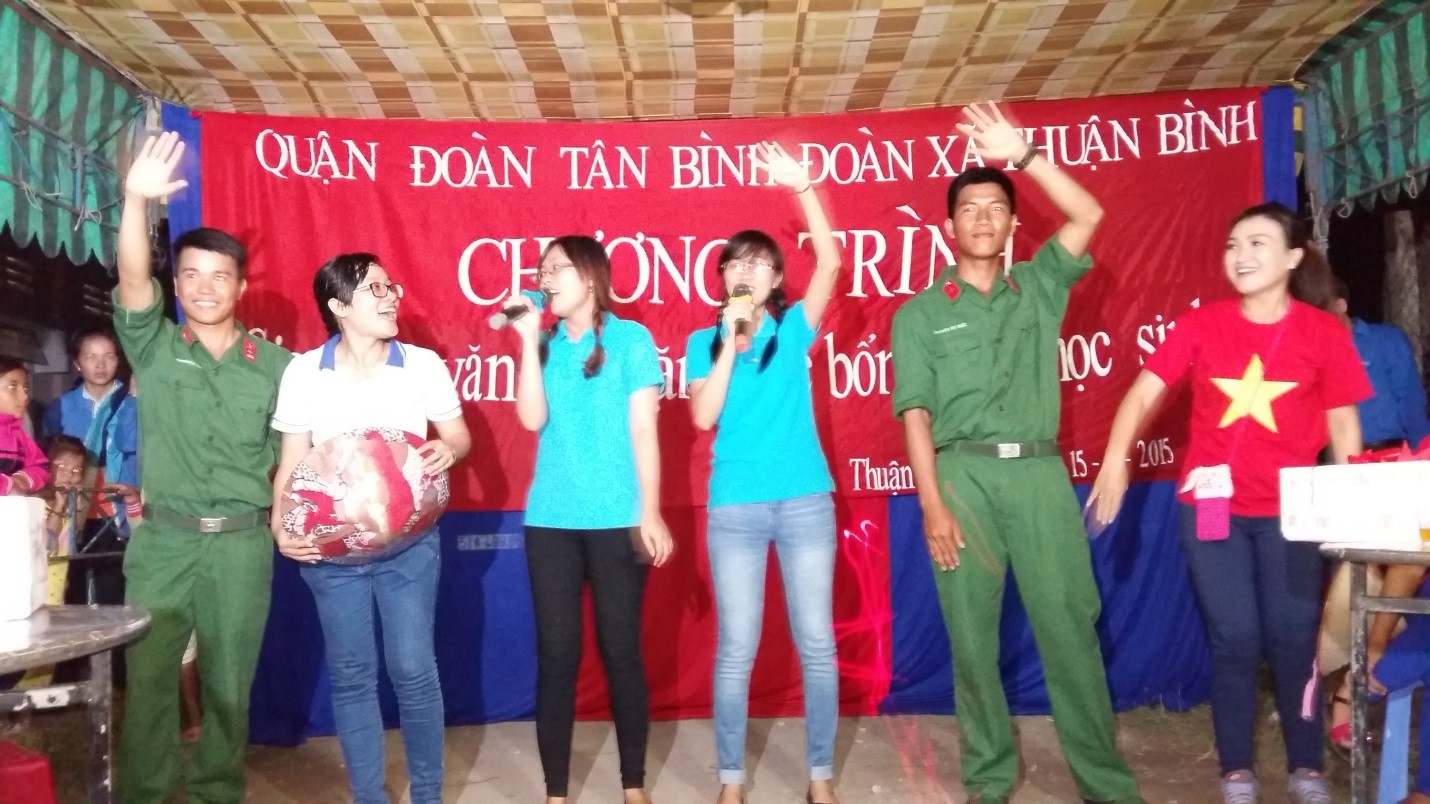 A&C's Youth Union members are performing the song "Em di qua cau cay"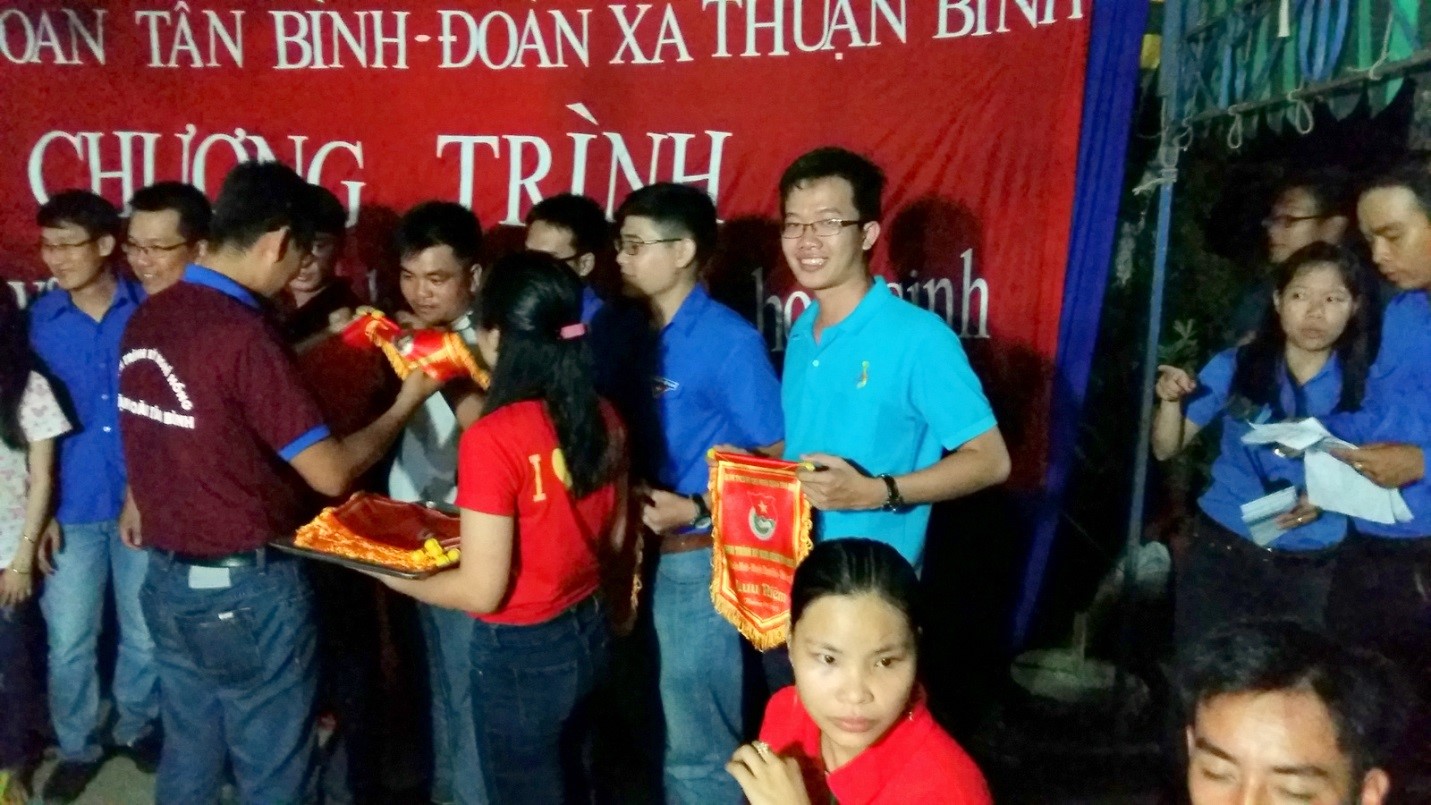 A&C's representative receives the honorary flag from the Steering Committee of this Campaign.
Then the program went on with campfire where the volunteers listened to the organizers' sharing about volunteered activities. Everyone were holding hands of each other to join the campfire that make them proud of being a volunteer. They're always the bright flame that lights the volunteered path!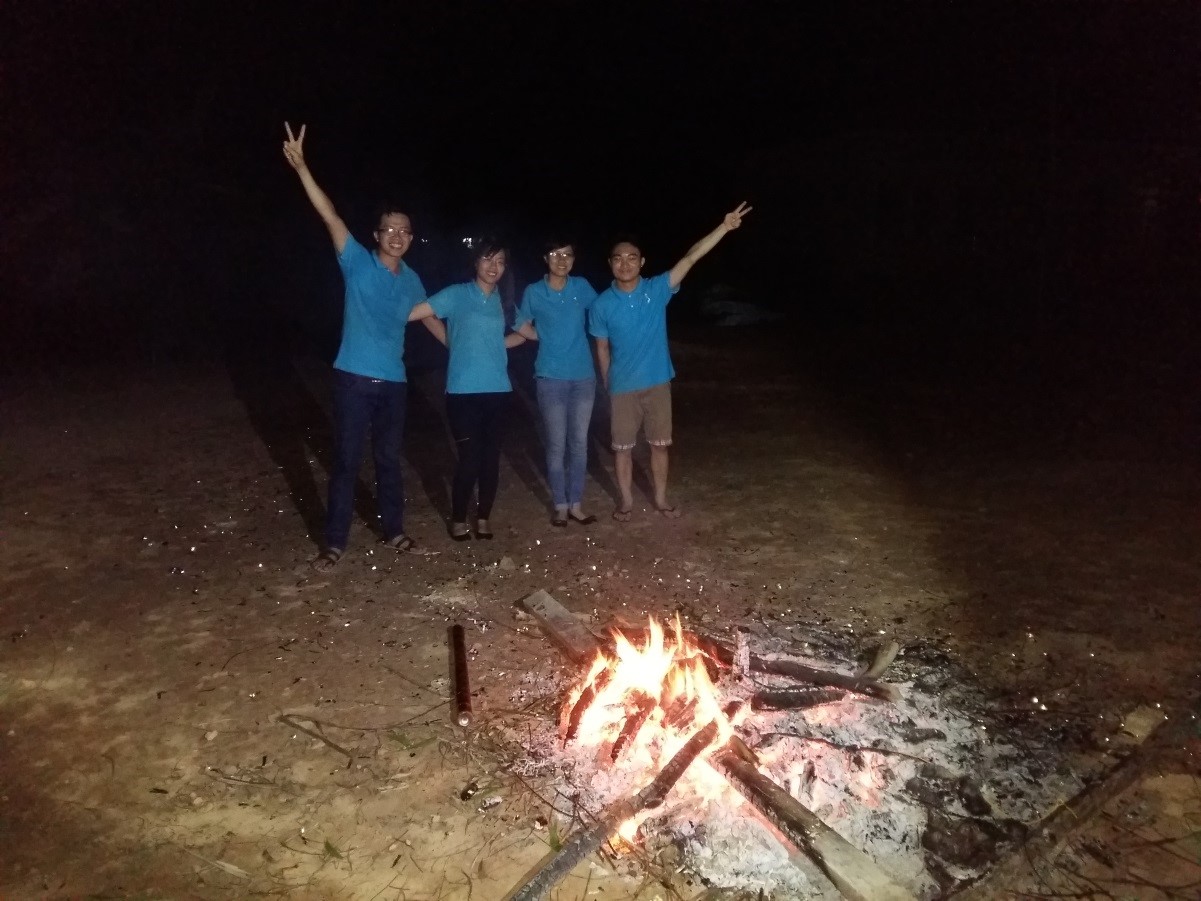 The campfire
In the next morning, the program continued with visiting and offering presents to the border soldiers of Tan Hiep Border Post and visited the boundary stone between Vietnam and Cambodia. The volunteers also had a visit to Binh Thanh historic relic.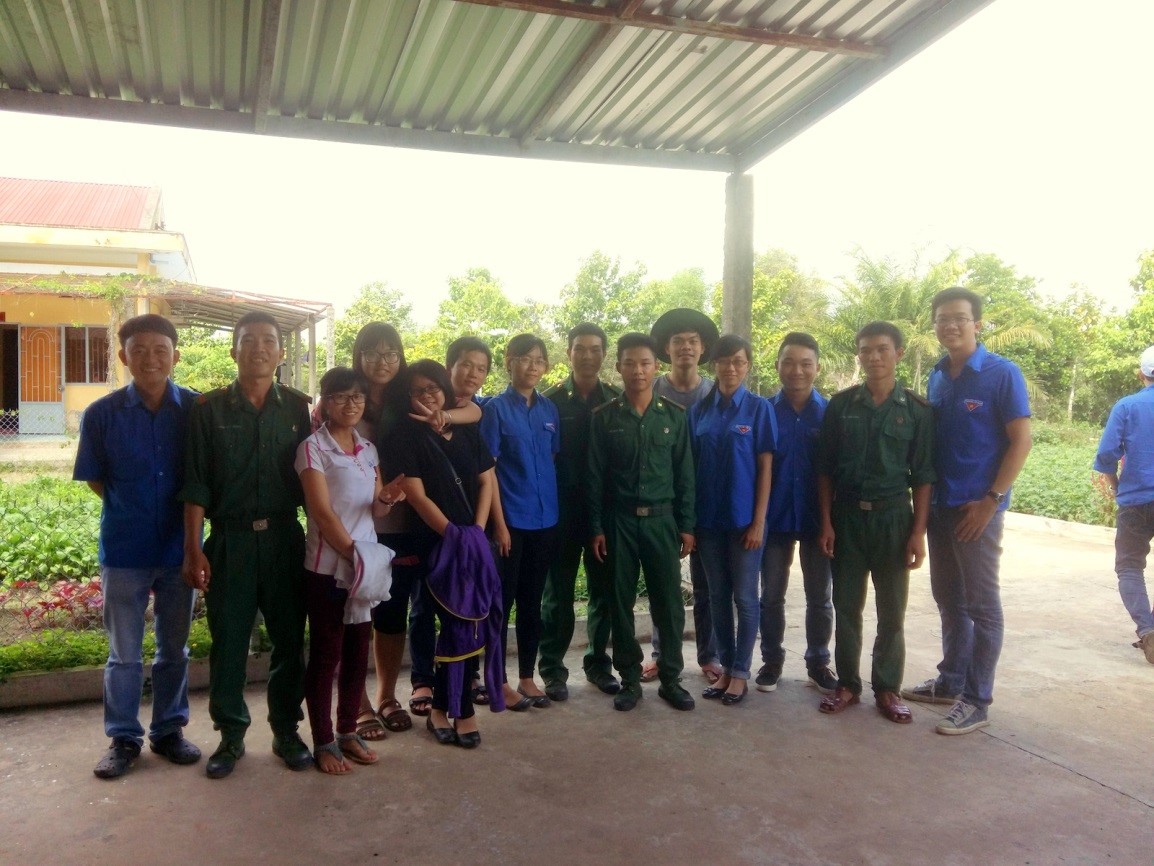 The campaign ended with many meaningful activities. Each volunteer involving this campaign has gained valuable experiences of doing good for others, of love and care of others. Especially, they have learned to put themselves aside to dedicate to volunteered activities. It's a lofty and beautiful deed in our busy and stressful life.