A&C's Blood Donation Day In 2017
With the strong wish to maintain of blood donation day, a meaningful event for the community, and expand this good action to more staff, A&C held "2017 Blood Donation Day" on 21 September 2017, at its head office. This program has become an annual event and a tradition for all staff of A&C for over 10 years.
As an annual event, this year's voluntary blood donation program was jointly held by the Trade Union and the Youth Union of A&C Auditing and Consulting Co., Ltd. in coordination with Ho Chi Minh City Red Cross. For the purpose of sharing difficulties with the health agencies during the peak seasons when they have to handle large number of patients but blood supply is limited, the Company has maintained this tradition and encouraged its staff to join this program.
With the massage of "A drop of blood donated - a life saved", "A&C's blood donation day" is as a testament to the consensus of generations of leaders and employees of A&C Auditing and Consulting Company in the continuous contribution for the development of public health and building a healthy Vietnam.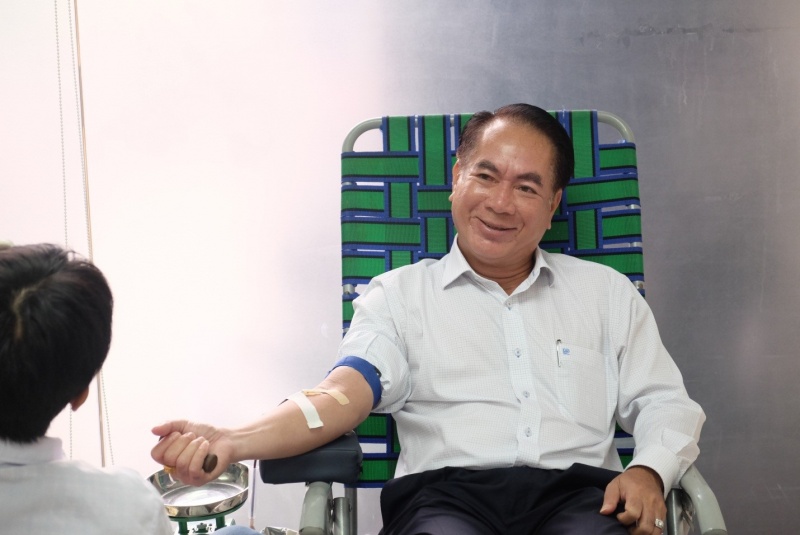 The Company's CEO – Mr. Vo Hung Tien – the pioneer in voluntary blood donation program.
Mr. Ly Quoc Trung - Deputy General Director - one of the first blood donors in the blood donation day
In spite of busy work and frequent business trips, many Company's employees tries to arrange their time joining the "A&C's blood donation day". In addition to participations of the loyal members, this year's program also received the enthusiastic participation of the new faces. At the end of the day, 68 blood units were donated to the Ho Chi Minh City Red Cross. The success of "A&C's 2017 blood donation day" not only contributes a small part to overcome the blood shortage at hospitals, but also is a strong message on the great willing to do for community of all staff members. This program will be kept maintaining and expanding in term of scope in the following years with aim to provide sufficient blood to any patients in need.
Some snapshots on "A&C's blood donation day in 2017" program: