Charitable house handover – Sentimental share
Building charitable houses for the underprivileged is one of humanitarian social activities which has been pursued by the Management and staff of A&C for many years.
Developing this tradition, on 12 October 2016, A&C Auditing and Consulting Company Limited in cooperation with the Border Defense Force of Ho Chi Minh City, Tien Giang Province and Ben Tre Province handed over 2 charitable houses to 2 soldiers who have worked for these units to partly help them keep their mind on missions. At the ceremony of charitable house handover, for and on the behalf of the Company, there was the presence of Mr. Bui Van Kha – Deputy General Director and representative of the Executive Board of Youth Union.
In the newly-repaired houses, Mr. Nguyen Van Ro – Former Lieutenant-colonel – Deputy Political Director of the Border Defense Force of Ben Tre Province and Mr. Nguyen Van Phong – Senior Lieutenant – Professional soldier – Driver of the Border Defense Force of Tien Giang were very touched by the care and support from the Border Defense Force as well as A&C's sponsorship. Despite the narrow area (about 20m2), Mr. Ro and his wife finally has a warm and happy house thanks to funds of VND 30 million from A&C and VND 5 million from their family. Especially, Mr. Phong who suffers from paraplegia has been treated for 10 years. However, sequalae cause serious effects on his health and daily activities. The Border Defense Force of Tien Giang Province has prepared procedures so that he can enjoy policies for a 95% invalid. With compassion for him, his peers have repaired and reinforced the house with repair expenses of VND 47 million; in which, there are VND 30 million of A&C and the remainder is contributed by his family.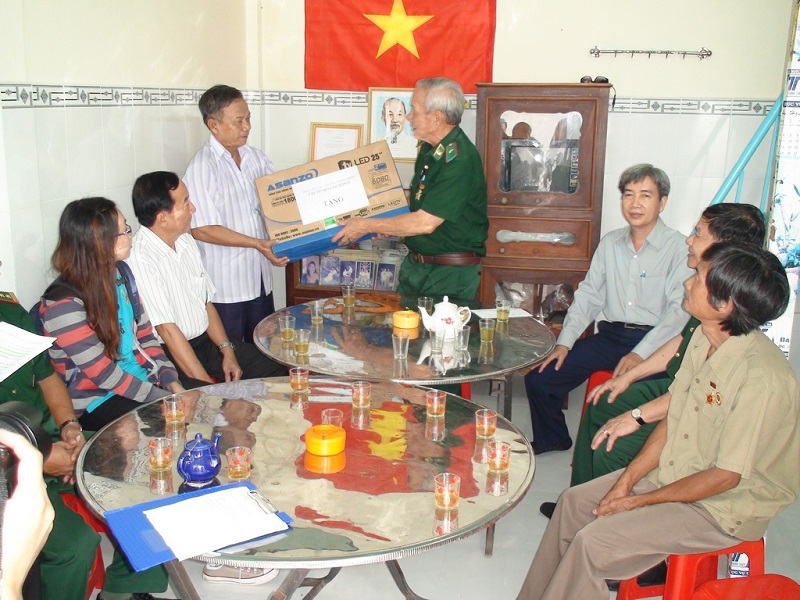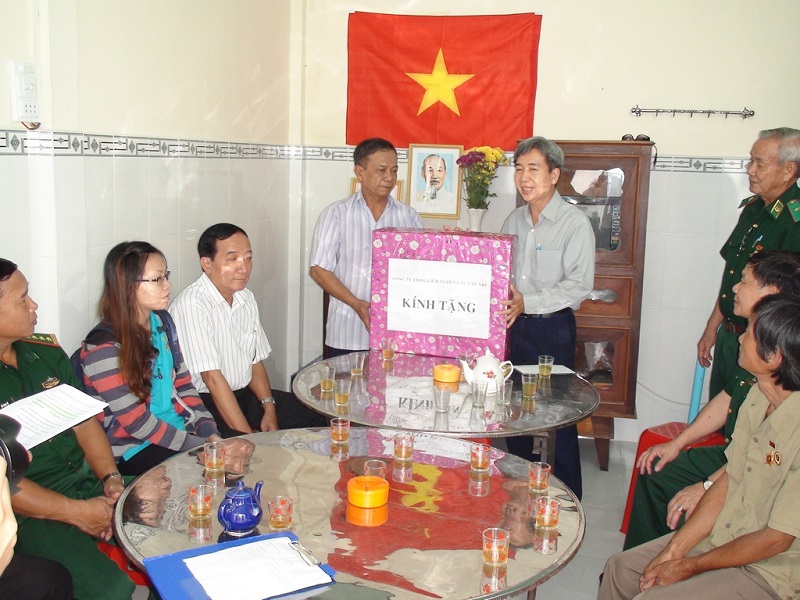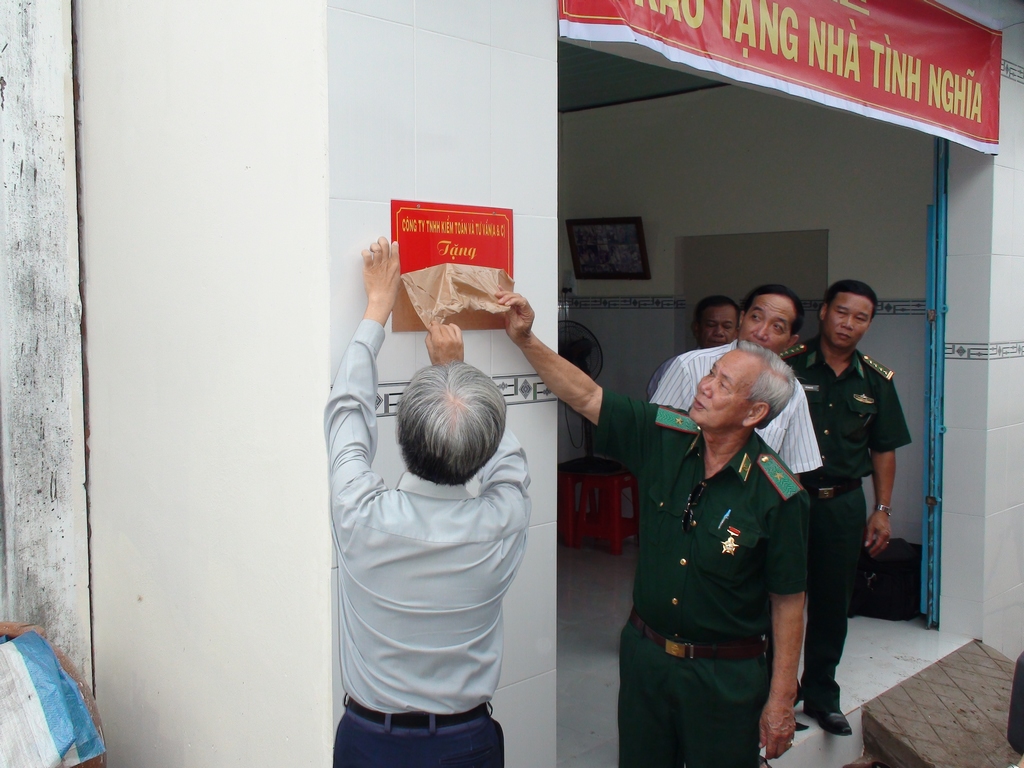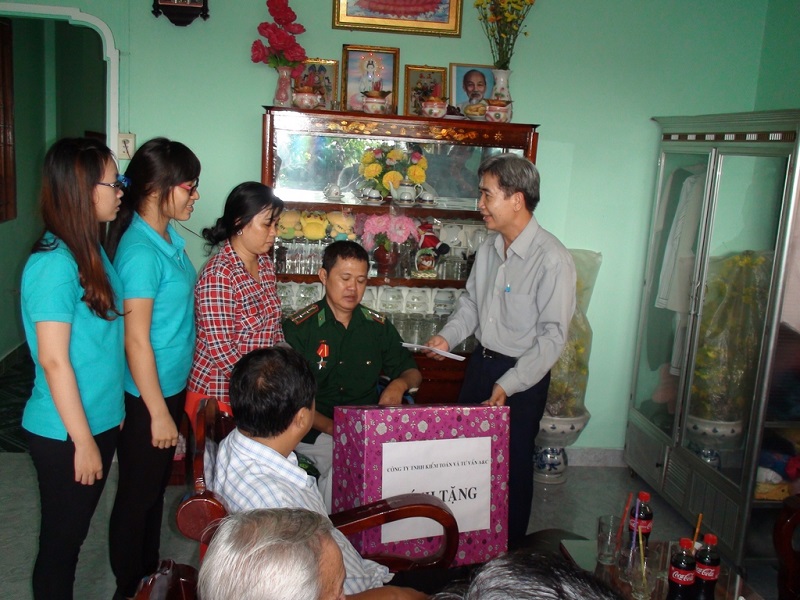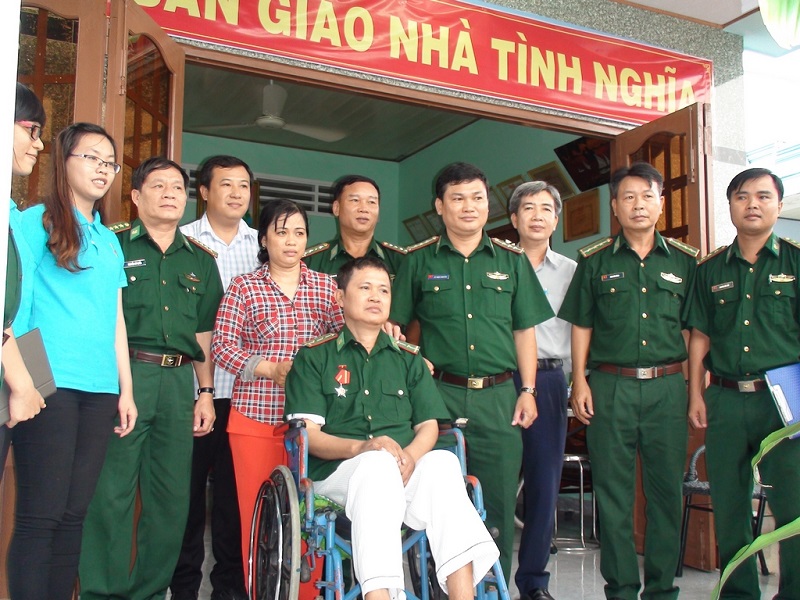 Maybe the material value of the houses is not significant, but the care of social organizations will partly help soldiers keep their mind on defense. The charitable house handover also somewhat affirms the tradition of returning favor, recognizing merit of the Border Defense Force who guards day and night at the remote border.