A&C Auditing and Consulting Co., Ltd. gives houses for charity purposes on 22 December 2013
In the spirit of mutual help and "when drinking water, think of its source", in the morning of 22 December 2013, A&C Auditing and Consulting Co., Ltd. cooperated with the border guards in Tien Giang province to donate 01 house for disadvantaged family and 01 house for fellow combatant.
The first house was given over to Mr. Tran Thanh Minh, born in 1976, living at Vinh Quoi Hamlet, Long Vinh Commune, Go Cong Tay District, Tien Giang Province. He lives in a martyr family and worships the Vietnamese Heroic Mother Do Thi Hoang.
Mr. Bui Van Kha – Deputy General Director, Trade Union's Chairman of A&C was giving gifts to the family
Subsequently, the A&C team continued to hand over one more house for fellow combatant to comrade Nguyen Van Binh, the Professional Lieutenant. He is a manager of Squadron 2, BAddress: Dong Thanh Commune, Go Cong Tay district, Tien Giang province.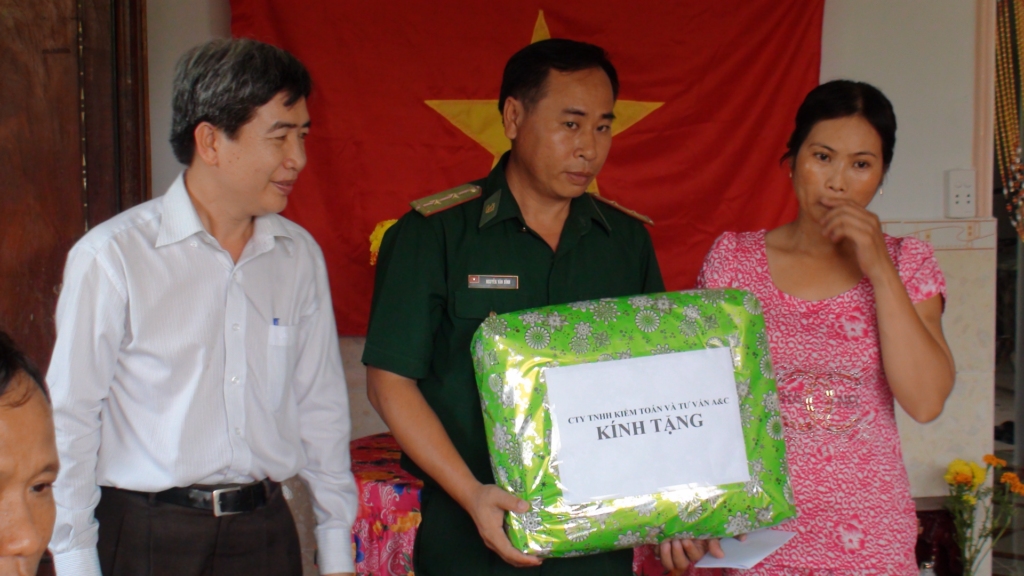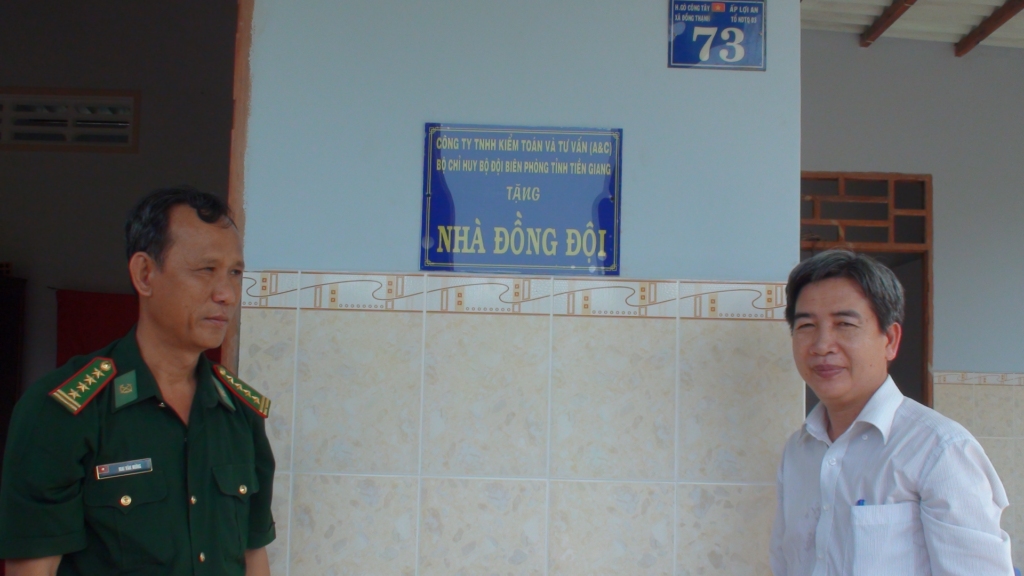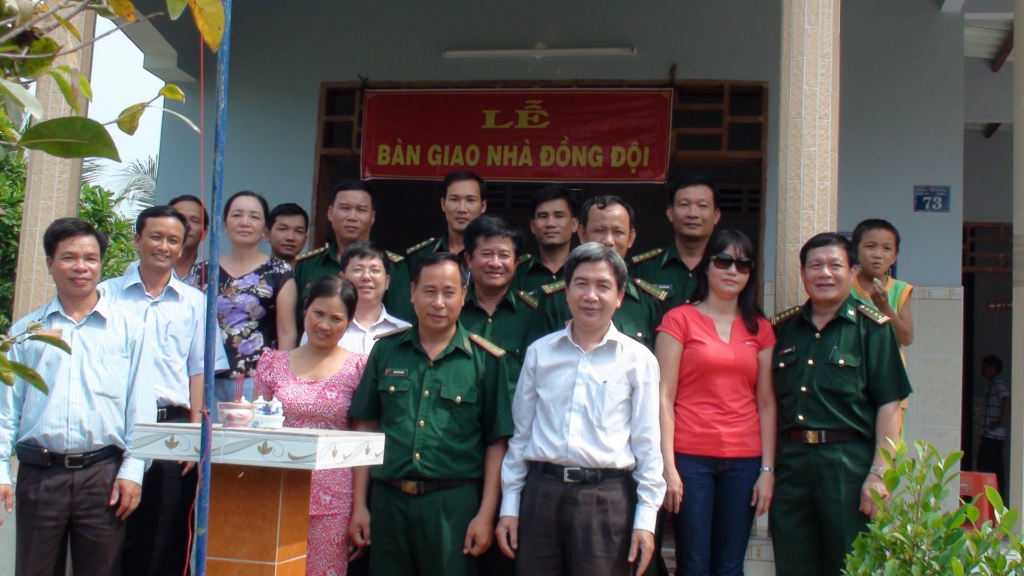 Lễ bàn giao đã hoàn thành tốt đẹp và ấm áp nghĩa tình.