Bakertilly A&C participated in a job fair at Ho Chi Minh University of Banking (HUB)
To continue the journey of attracting potential candidates and promoting A&C's image in the labor market, A&C Auditing and Consulting Co., Ltd. participated in 2023 job fair held at Ho Chi Minh University of Banking on 14 May 2023.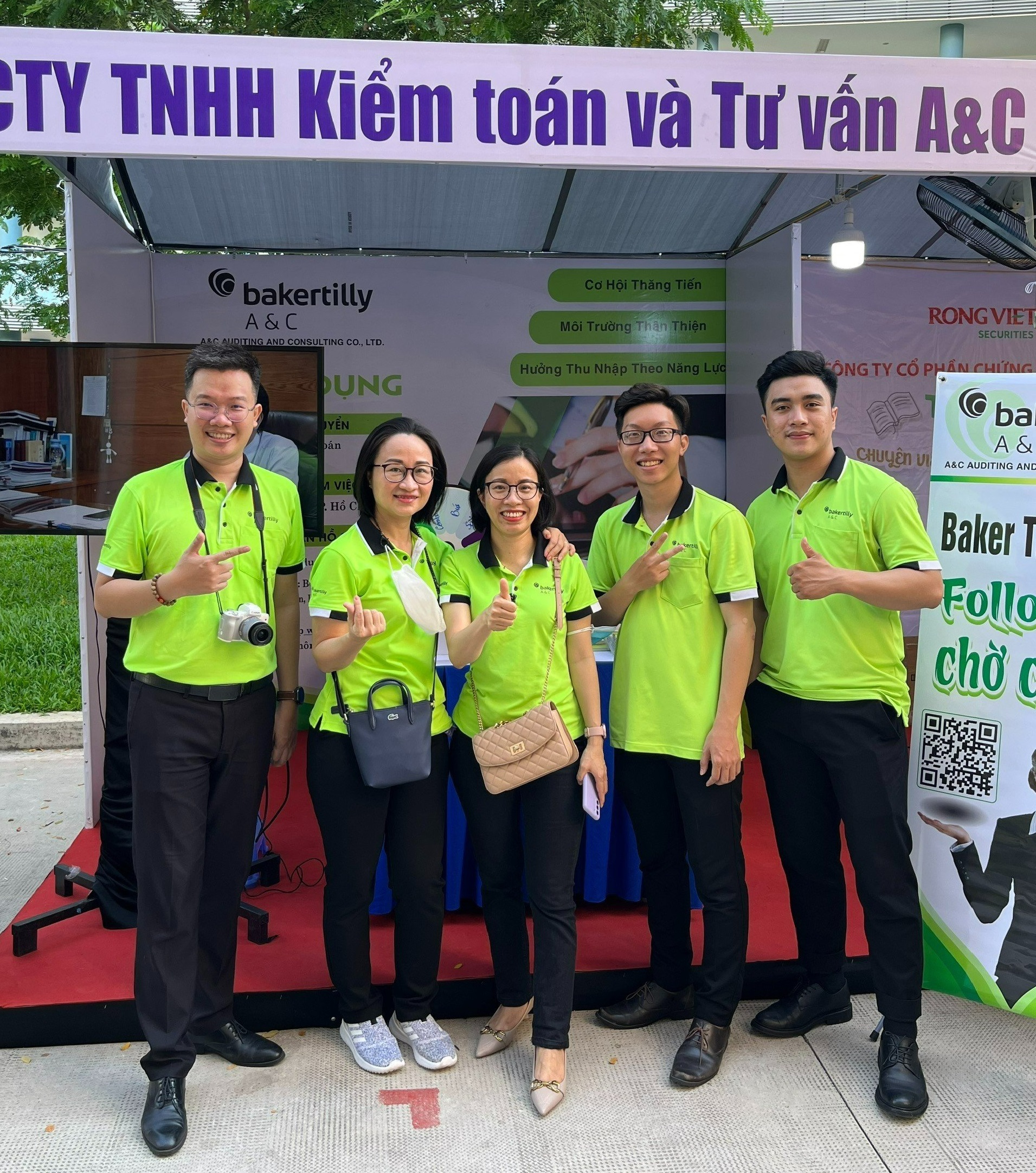 Baker Tilly A&C team at 2023 job fair of HUB
2023 job fair was the 15th job fair held by HUB with the largest scope ever with the participation of more than 70 employers and more than 140 booths, arranged by each type of activities. Held at the campus of more than 11 hectares, this job fair welcomed 20.000 students from all universities and colleges, who were looking for internship and job opportunities.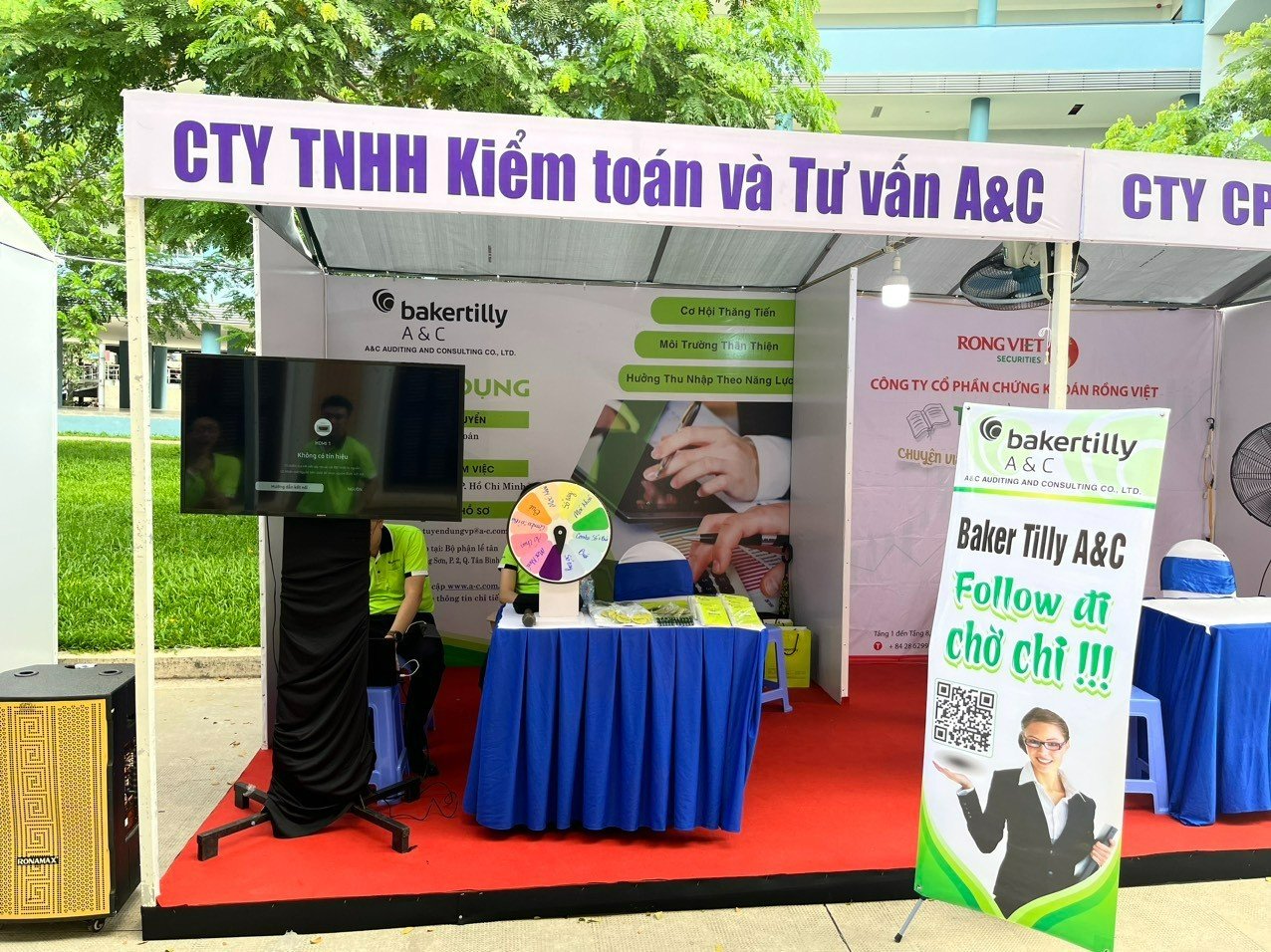 BakerTilly A&C's booth at 2023 job fair at HUB
Bakertilly A&C is one of the leading audit firms in Vietnam with a branch network located in large cities throughout Vietnam. Participating in this fair was also an opportunity for A&C to promote its name and recruitment opportunities to a large number of students.
Thanks to the thorough preparation with many cute gifts, A&C's booth attracted many students to participate in various activities such as scanning the QR code to follow our Fanpage, playing games and receiving gifts and getting information about A&C. Furthermore, our representatives also provided specific information about A&C's intern recruitment, job opportunities and working environment to the students who were interested in job opportunities in the auditing and consulting service, especially the senior students.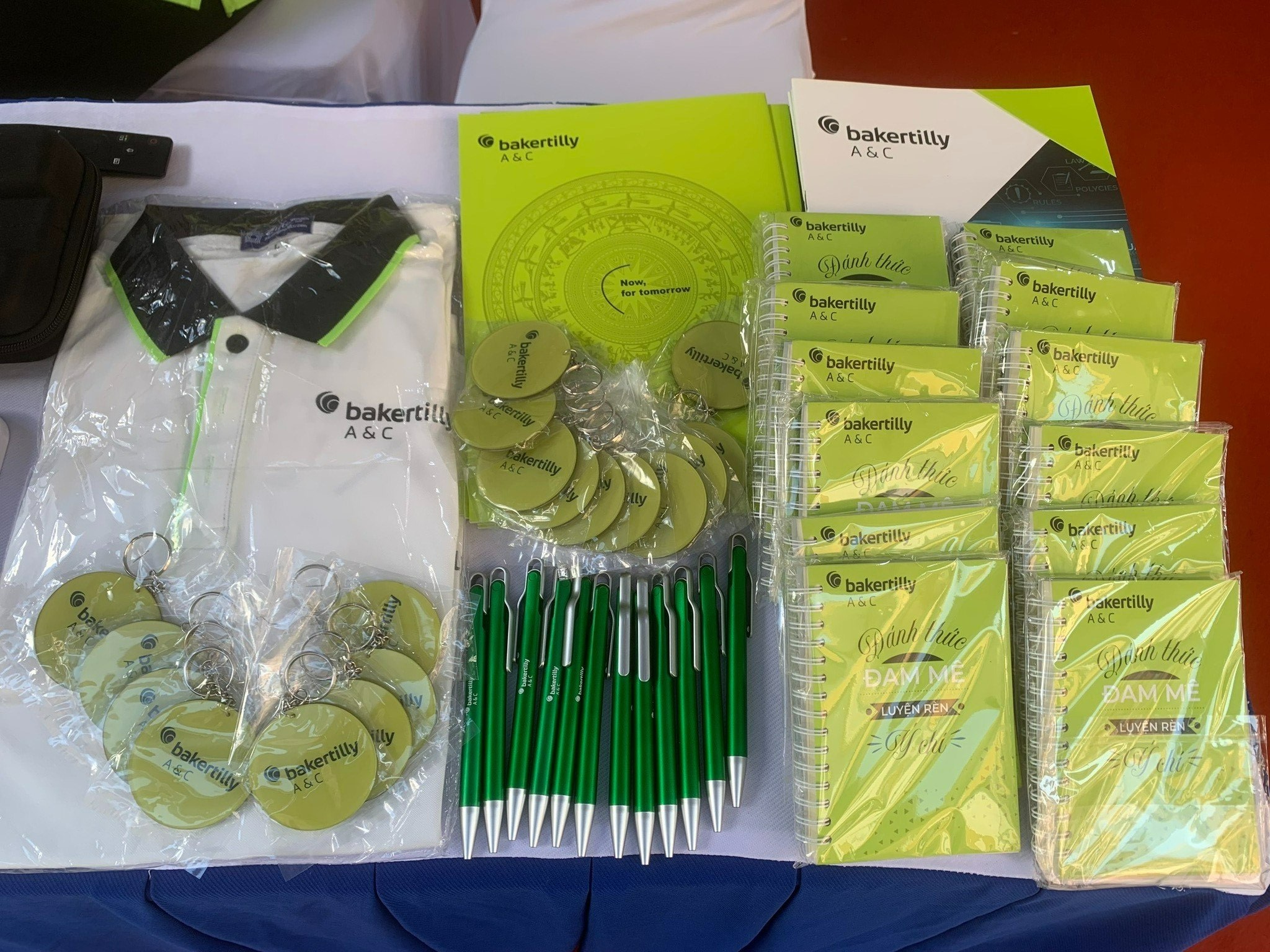 Gifts from Baker Tilly A&C
A&C's representatives enthusiastically consulted and answered questions from students about both challenging and interesting things in doing audit and consulting jobs. The enthusiastic and specific consultancy from A&C helped the students to know more about this career path and help them to go with the right choice.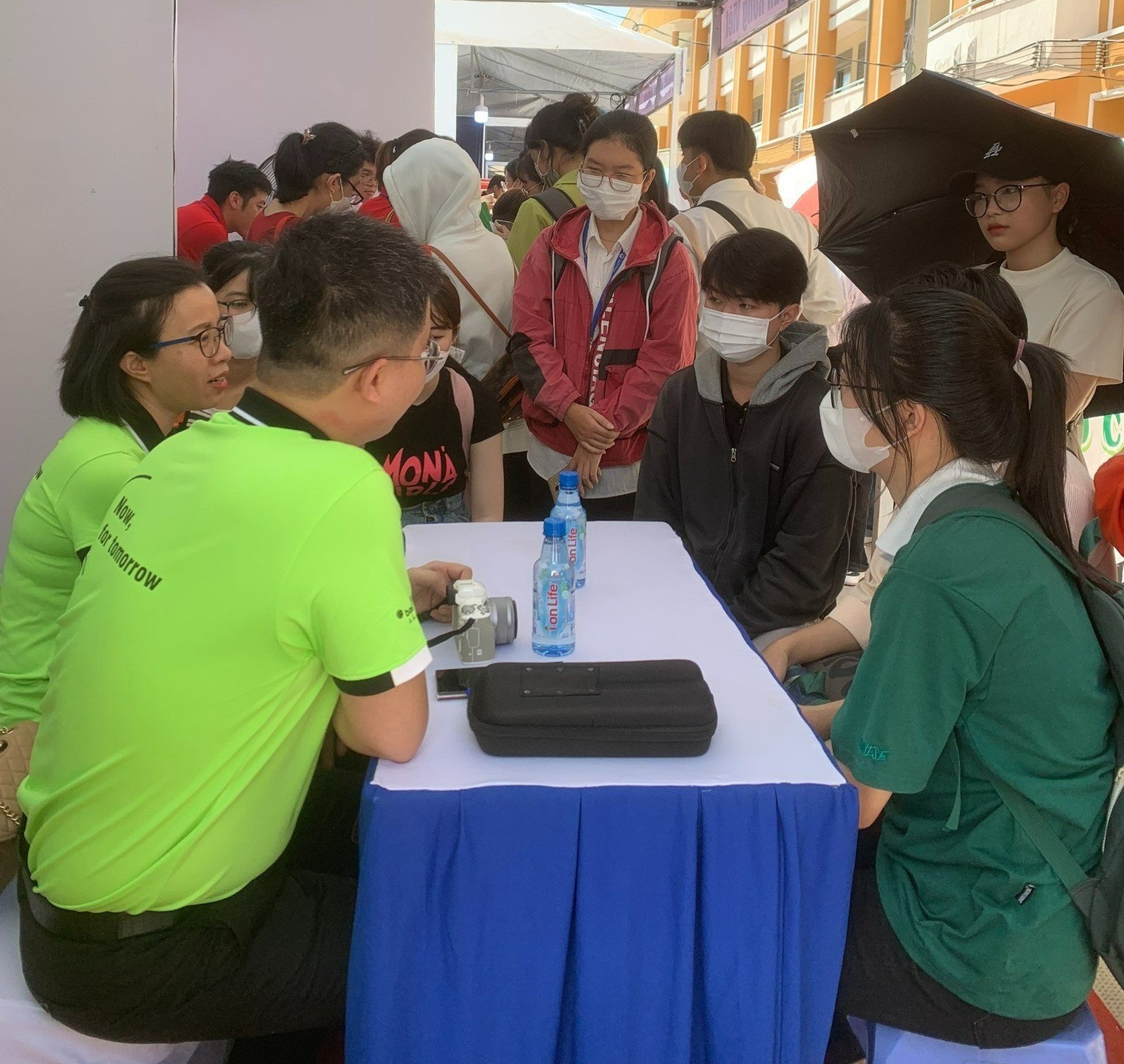 A&C's representatives answering questions about internships and recruitment at Baker Tilly A&C
Thanks to this event, more students and partners in the competitive labor market know about Baker Tilly A&C, thereby helping Baker Tilly A&C attract a large number of potential candidates and creating many opportunities for cooperation and development of quality human resources in the coming time.
Playing games and getting information at Baker Tilly A&C's booth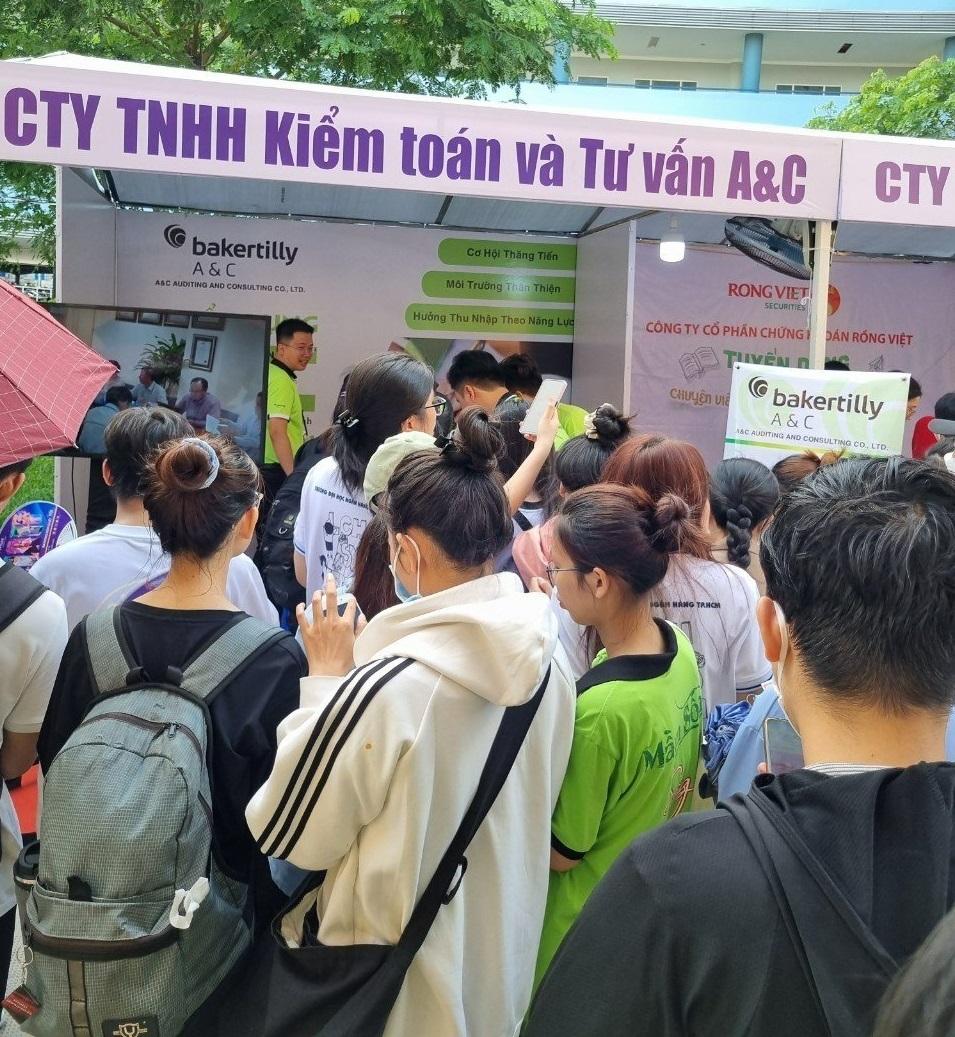 Baker Tilly A&C's booth is attracting a crowd of students