5th A&C Family Festival – 2018
From 31st May to 3rd June 2018, A&C Auditing and Consulting Co., Ltd. organized the "5th A&C Family Festival – 2018" in Cambodia – the country of temple and pagoda – with the participation of A&C family members and their relatives.
"A&C Family Festival" is taken place every 2 years. The program is not only a reward, but also an opportunity for A&C family members to meet and talk for closer connected. The 2018 A&C Family Festival lasted in 4 days and 3 nights in Cambodia. It was an exciting journey for all A&C members to explore mysteries and original grandeur of ancient architectures. Being known as the country of temple and pagoda, Cambodia gave everyone had a chance to discover its symbol destinations i.e. Kompong Kdei (Dragon Bridge), Angkor Archaeological Park and Cambodia's Royal Palace, etc.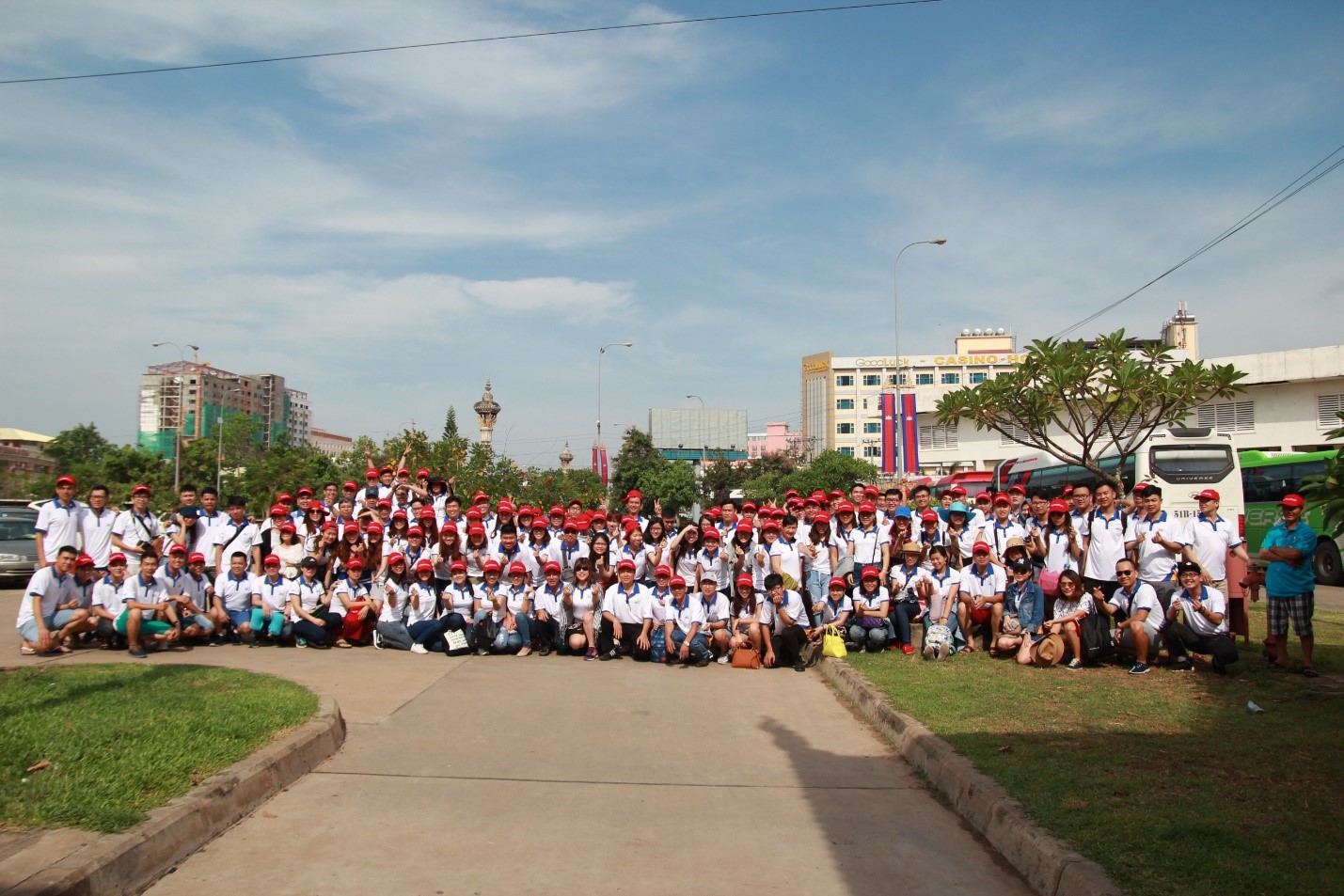 Memorial snapshot taken at Moc Bai - Bavet border gate at Vietnam - Cambodia border
The Gala Dinner, an indispensable part of the program, with the theme "A&C – Moving Forward", was an occasion for "A&C soldiers" to explore their power and conquer their goals ahead. The 5th A&C Festival Night – 2018, called Light Party, took place under shimmering and unique colors, together with many game shows sculpting the culture of this land.
Company's leaders announce the opening of Gala Dinner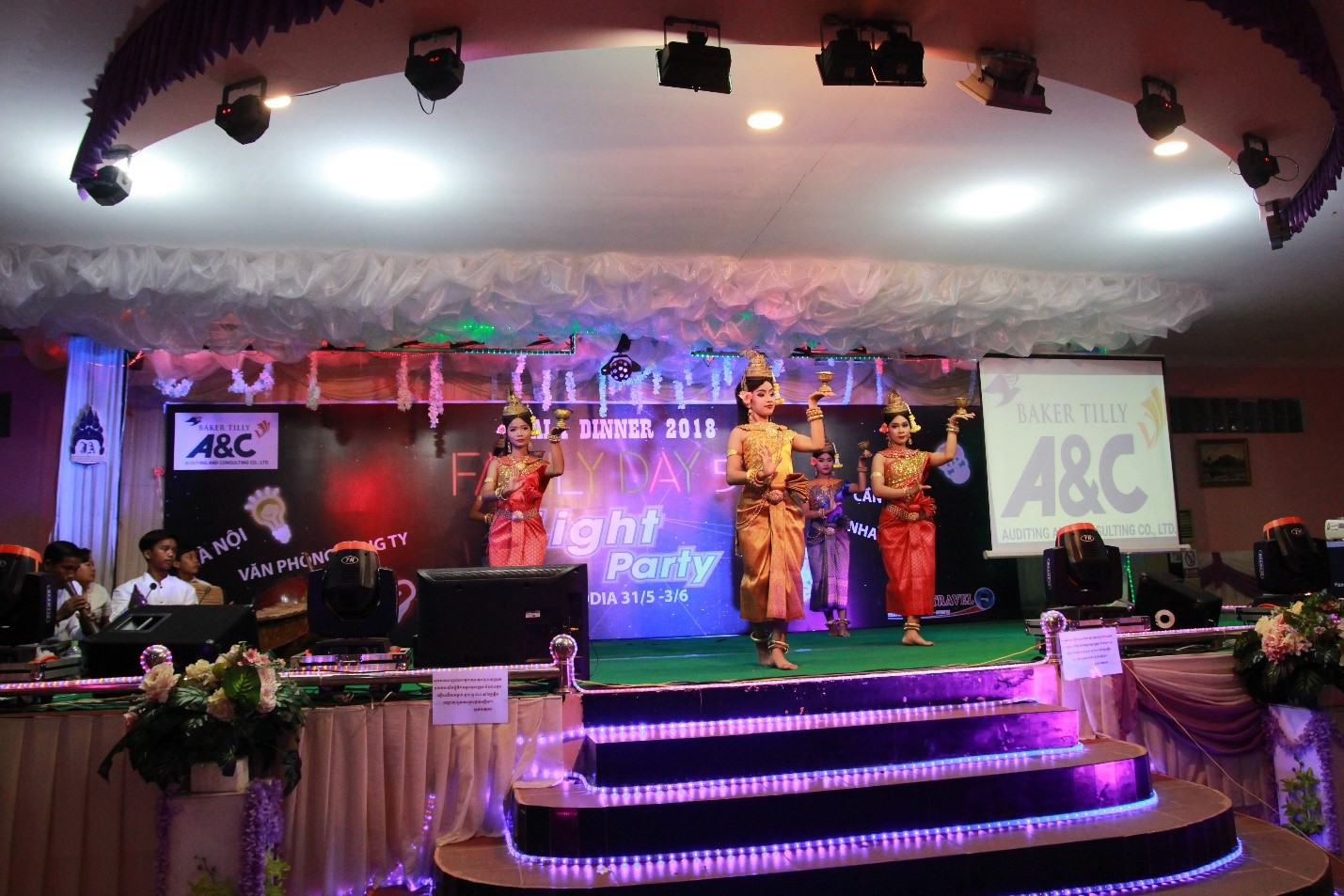 Dance of Khmer
A&C Festival always leaves a good memory for every participant. This is was chance for us to play hard and feel the warmth of the united and close family. It is also a chance for us to live our burning youth.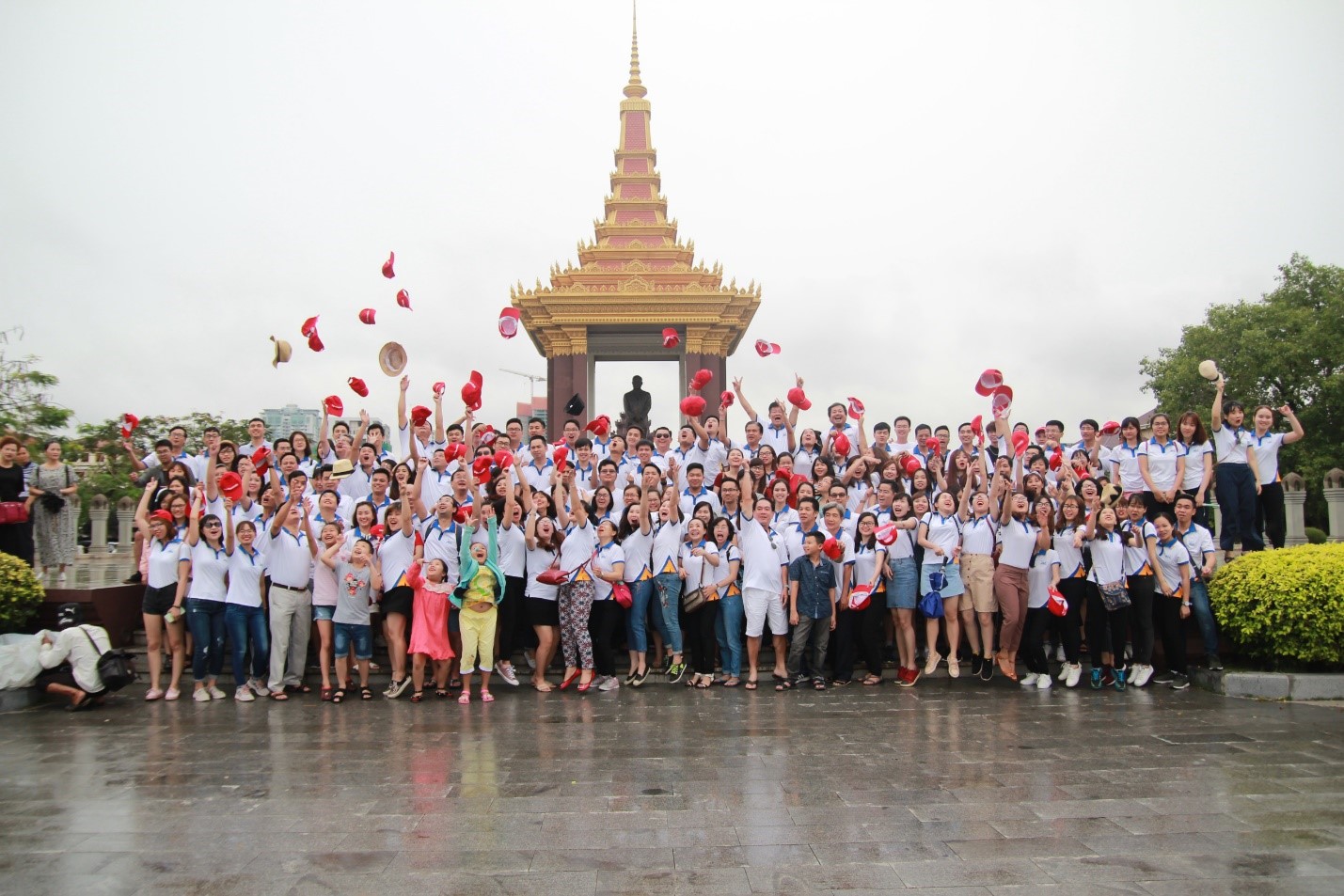 Memorial snapshot taken at Independent Square
The 5th A&C Festival - 2018 came to an end with the joy of all A&C members. We currently feel more motivated for working and look forward to the 6th A&C Festival.